Before placing your order, please be careful to check product size information.
As we supply garments from different manufacturers there is no such thing as a standard size, for example a medium produced by Fruit of the Loom may differ to a medium by Gildan.
On every product there is accurate sizing information for that item under the 'Sizing information' tab, just to the right of the product description.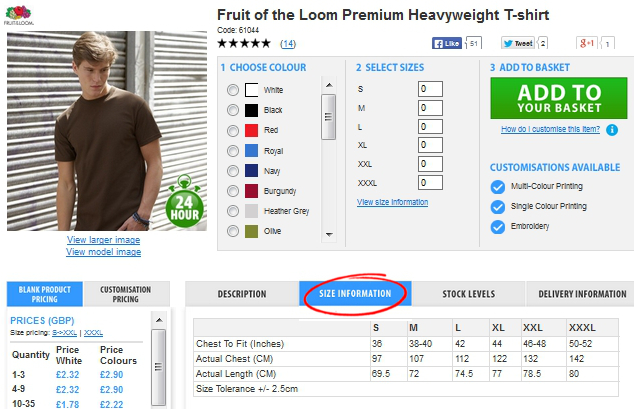 This will give you the information you need to make a decision on the sizes you wish to order that product in.